There are different types of top eleven hacking sites, but in my opinion, you don't need to hack Top eleven. You can win the game by just using the technique and win every match on your own. I have never hacked the game before and I also suggest you guys, not hack top if you do so, the top eleven teams will block your top eleven ID and you will not be able to play the game. I also suggest you guys there are no hacking tricks and tricks. Everything about hacking top eleven is fake and you will not be able to hack this game. There are some sponsor tasks that you have to complete to get tokens for the game but it's really not necessary. Just use your best playing players even they are low stars. These players will help you to win the match by performing superbly in the match.
You can check my guide to win matches. I have included the best top eleven formations, top eleven counter formation, and top eleven tips and tricks to win the game and get more trophies for your club. Now I just want to say best of luck and check out my tactics to be pro in Top Eleven football manager.
Top Eleven Hack for Ad video
We will get rest packs, moral packs, and treatment packs by watching Ad videos.
Step to get Ad video available:
1. Clear Game data and Cache from the Top Eleven apps:
Go to settings,
Search for top eleven app
Open app details
Clear all data
2. Reset your Google Advertising Ads Id:
Go to settings,
click on Google
Then click Ads
Now click on Advertising ID
After doing this, Clear the device cache and restart your device.
That's it! Now open Top Eleven and login, you can now view the ads again.
ENJOY!!!
Top Eleven Best Formations
4-2-3-1(One of the most balance formation on top eleven Football Manager Game. By the help of this formation you can win any game even your opponent is stronger than you. This formation help you to score more goals even it is Counter Attacking formation.) View more for tactics.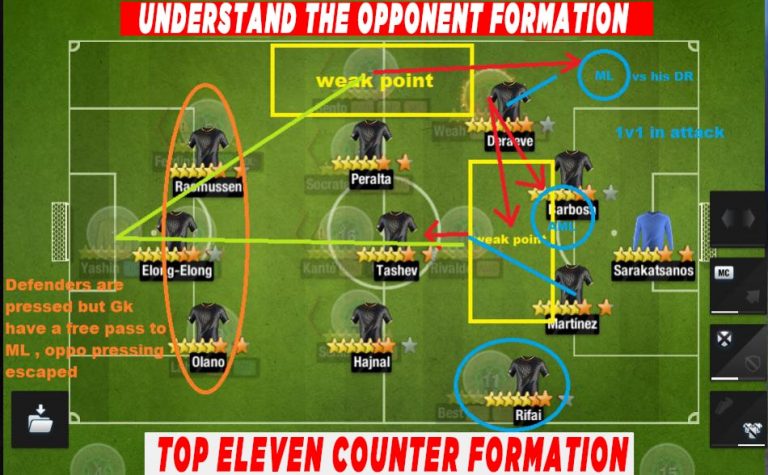 Top Eleven Counter Formations
Here I am going to provide you guys the "Top Eleven counter Formation with Tactics". Following Red hilighted text is opponent formation and the green hilighted text is the formation that you should use to beat opponent.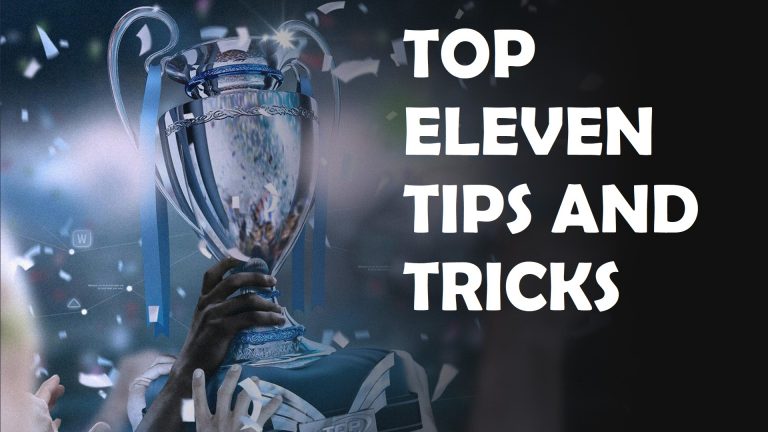 Top Eleven Tips and Tricks
Training tips, Token Tips, Formation Tips. youth academy tips & many more available here. Different player position need different training drills.
Here are the training tips for all individual players.

Subscribe to my Youtube Channel For more.
TOP ELEVEN REDEEM CODE
Top Eleven football manager provides redeem code occasionally for all the users of the top eleven to get gifts like tokens, Morale boost packs, Rest Packs, and Treatment pack. You can get the tokens at the end of this page in the description. The latest comment for the redeem code will be published, at last, so you can ignore the old comments. You can visit this site to redeem gift code: https://www.topeleven.com/play/. Redeem codes are provided below on Comments.